DYAN WISEMAN-MILLER
CONTACT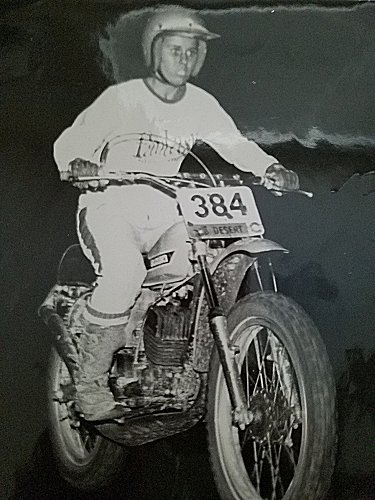 Clubs

Years

Bikes

Classes

Lowest Number

Current Hobbies

Racing Highlights


<!–– copy bio entries here then add two BRs after each ––> Desert MC, Fantasy Racing Team

1972-1976 Started riding in 1966

125 Suzuki TM, 125 Suzuki RM, Yamaha 175, Honda Elsinore 125

Novice, Powder Puff -Women's Division

384C Novice 1973, 20A Women's Division

Interior design, landscaping

Barstow to Vegas Finished 1972. Corona Racing Way when I was running #1 in the 125 class against all guys. All the riders, they are a special breed. Steve Wiseman is my brother, Kelly Wiseman-Phelan is my sister.