DENNIS SCAMMELL
CONTACT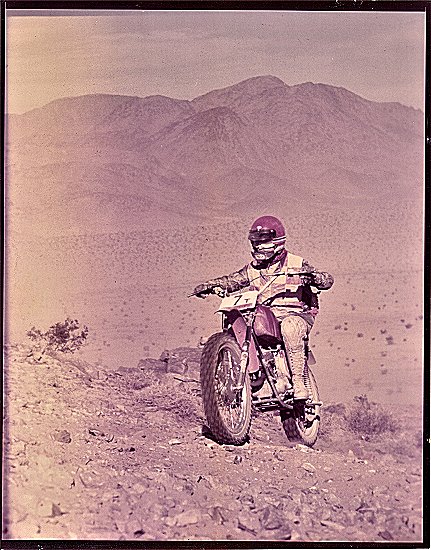 Clubs

Years

Bikes

Classes

Lowest Number

Current Hobbies

Racing Highlights




Additional Comments


<!–– copy bio entries here then add two BRs after each ––> Rams M C

1969-78 Desert, 1979-2000 Enduro

71 400 Hus, 71 Super Rat, CR125, IT200, KDX200

Trail, Lwt, Lwt II, Open

7T, 18c, 46

Motorcycles, what else? Still riding some (2022)

Finishing 38 overall out of 2200 in 71 B-V. Earning 7T plate for 1974; the guys that beat me became legends: Roesler, Mayes, Brooks, Ogilvie etc. Enduros were fun too, earning a trophy in the Tecate 500 was one of the hardest events I rode.

Racing in the 70's was so much fun. You could be a hard core racer or laid back and you were never judged - as long as you finished! I met so many great people and made lifetime friends. Thanks to the D-37 clubs that made it possible.