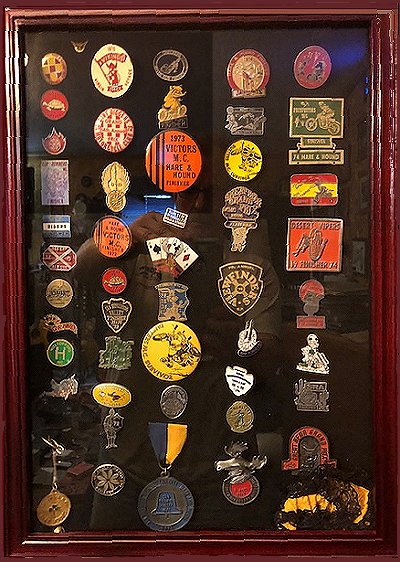 Clubs

Years

Bikes

Classes

Lowest Number

Current Hobbies

Racing Highlights


<!–– copy bio entries here then add two BRs after each ––> Desert Turtles

1971-1975

Harley-Davidson, Hodaka

Trailbike Expert

17T

Music

Finishing Barstow to Vegas, had to push my bike across the finish line. It was a very memorable time for me when I was racing. I remember Check chase to the river. Barstow to Vegas freezing my ass off on the second loop of the Cactus Cats H&H and not seeing any other competitors, Pulling in to to the finish line and them telling me I was second in my class. Instead of a trophy, they gave a white jersey which from then on I wore under my Desert Turtles vest. The Turtles had some great riders -- Tom and Cordis Brooks, Tim Okomora, the Dailey's Pat, Dean, and Jack and many others I can't recall right now.